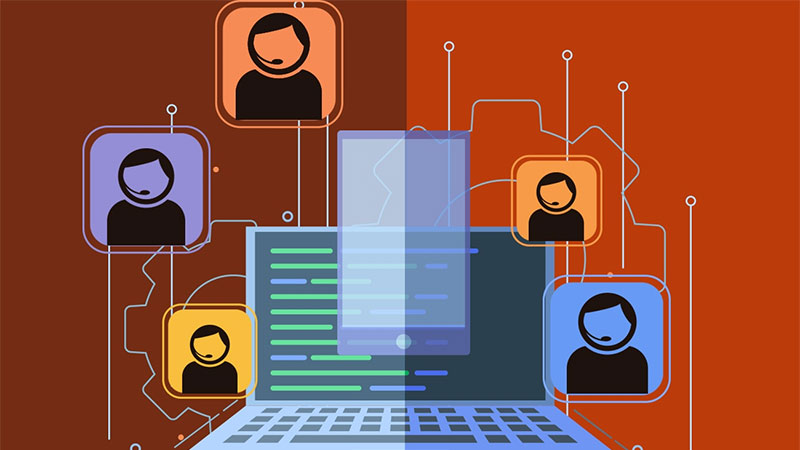 How to promote your vacation rental website in 2014?
In 2014,  we will witness the effects of Google new ranking methods. Social outreach and mentions, conversational intent, increased importance of real authority of the site, content relevancy to query and overall content quality - all of this  will significantly impact the way your accommodation property websites perform.
Prior to planning for this year, you need to ensure that you know where you are now, where do you want to be, to understand how to measure effectiveness across each marketing channel that you have been using so far.
Using conversational search - Google is now able to comprehend and connect different types of searches, therefore you need to adapt your content to this algorithm change - simply put ensure that your content is a good match for a peculiar query, and do that on all channels you host your content.

Social media impact on Search Engine Optimization
Last 3 years have seen significant increase in the importance of social media signals for search rankings. This practically means that you should use more images, enhance engagement on your facebook pages, twitter profiles, and all your posts on social media. Try to focus on the most relevant demographic groups. Free website builder and hosting  provided by bookingready.com allows integration of social media buttons on every page of your website allowing you to easily share your content with your targeted groups.
Mobile Experience and Responsive Site Design
In 2014, the major forecast is that mobile internet traffic will exceed the desktop traffic. This is one of the most important changes  - therefore you need to allow your server to detect which device a customer is using and present them with a custom experience based on that device.
The layout of the website should be adjusted to each device your customers are using. If you take into account number of different phones, tablets and desktops this seems to be mission impossible. No worries - if you are using bookingready.com - website builder for vacation property rentals, your website will have responsive design - this means that website will be automatically adjusted to any screen size of your customers.
Traditionally PPC has been one of the most important digital marketing strategies. This year you should evaluate your adwords and facebook campaign's performance on mobile devices and make sure you are spending you resources in the best possible manner. One of the most important aspects of any mobile campaign is to adjust your content and images to the impatient user of mobile device to book your room in simple and easy manner.
If you are using bookingready.com there is no need for specialized mobile website - since all vacation rental website templates created for bookingready are based on responsive design for hotels, hostels and other accommodation property businesses.
Google Local and Bing Local  

Google maps and location-based search will become even more important - so it is crucial that you ensure that all data about your accommodation properties are accurate. Remember to enrich your profile with reliable information, videos and images. Besides Google map do not forget Foursquare, Pinterest and Instagram.
All of these are equally important for your authority as well as for tracking of your customers mentions and stories - enabling you to quickly respond to your complaints, negative reviews, etc.
External optimization - Links
Link quality has always been important for Google and we predict it will remain one of the most important sources for accuracy of Google search rankings. However, make sure you are using white hat methods for gaining links since links from suspicious sources may even have negative impact on your authority level. Some of the most important sources for external links are reviews, citations, public relations, social interactions etc.

Paid Search – new tools

Paid search has seen last year introductions of many new tools - however probably the most influential for accommodation industry have been remarketing for Google and remarketing for Facebook. If you are not using these tools yet please make sure you include them in your campaigns as soon as possible.
Also remember that Image ads, could increase your click through rate (CTR) and conversion. Besides Google traditional search you should test Bing, Google hotels finder as well as Yahoo PPC.
Besides the quality of the advertisement content one of the most important factors for determining competitive position in adwords results is the quality of your landing page.
If you are using bookingready solution you don't need to worry about coding - just create fantastic content and your ads will get rewarded for their quality by Google paid results.

Metasearch

Websites such as tripconnect, trivago, kayak, Google hotel finder, hotelscombined will grow in 2014 as consumers become less patient - these searches enhance the user experience - they don't need to spend hours on different booking engines - they want to  have all information at one place

Website Architecture and Conversion Point Optimization

Speed, usability and crawlability all have great importance for conversions and bookings. SEOMoz tools and Google Webmaster tools are the most important tools for evaluation of  the performance of your website.
However, if you run your business seriously you want to make sure that your website has the layout and design made for the best possible conversions. Using various optimization tools bookingready team has created templates for accommodation property owners organized by theme,  which ensure the best possible design for the maximum number of reservations.  
Nevertheless, we leave you with the possibility to change your design anytime based on your needs, wishes and even more important without any coding or or HTML knowledge.

TRACKING AND IMPROVEMENT - NEW!

In order to create the best possible impact this year bookingready.com team has decided to include in our premium package free installation of Google analytics accounts enabling you to track all your visitors, demographics and much more.