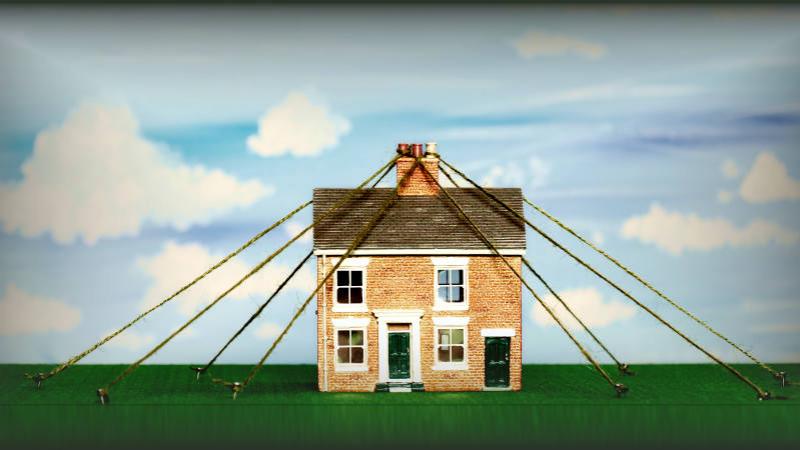 As a vacation rental property owner, it's the question you secretly dread: Would you be covered if a guest slipped and fell in your property or stole personal property from your home? What might occur if a visitor coincidentally caused a fire?
Vacation rental insurance is coverage designed to protect vacation rental homes and address the unique risks that owners face when renting out their vacation properties.
More specifically, comprehensive Vacation rental insurance is a specific insurance policy that covers your risks associated with potential damage or harm to the short-term vacation property (the building(s), contents or personal property) due to a number of causes, and provides protection for holiday home risks such as unoccupancy for long periods and referring loss of income, as well as potential liability.
Table of Contents:
Different Property Insurance Types and Coverages
How Much Does Vacation Rental Property Insurance Cost?
How to Save on Your Vacation Rental Insurance?
Choosing the Best Insurance Company for Rental Property
How to Apply for Rental Property Insurance?
How do Vacation Home Insurance Claims Work?
Vacation Rental Insurance Tips & Recommendations
Vacation Rental Insurance Frequently Asked Questions
Bonus Advice - Go Beyond Your Insurance Policy, Get LLC.
Owning a vacation or short-term rental property can be an excellent investment, but, as with any investment, there can be some associated risks. You can significantly reduce these risks (and costs) by purchasing a right kind of insurance policy that will cover the costs of certain, unfortunate events, or what insurance companies refer to as "perils" that may occur from time-to-time.
Every property rental insurance policy is written as a package policy, meaning that it covers a number of "perils." These are things like: fire, hail, theft, tornado, hurricane, wind, and water.
The standard list of insurance policy exclusions and limitations when insuring rentals are:
Fire - only homeowner property is insured, not tenants
Restrictions on what contents can be insured
Clauses for theft
Earthquakes - a separate policy
Flooding - when caused by a natural disaster
Not surprisingly, considering so many different types of insurance available, there can be much "wandering around" when short term rental owners try to choose the most appropriate coverage for their holiday home.
Different Property Insurance Types and Coverages
(* and how to choose the right one for your vacation rental property)
The Vacation rentals most distinctive feature is related to the different nature of occupancy throughout the year:
By paying rental guests (landlord coverage applies)
at times by the owner itself (homeowner policy applies)
at times unoccupied - (extra coverage applies).
Having in mind this specific nature, you may find very surprising the insurance market estimation claims that over 90% of vacation rental owners carry either ① standard Homeowners or ② Landlord Insurance Policy (also known as Rental Dwelling Insurance), both of which do not appropriately cover a vacation rental. But that's not all; some insurance agents may even advise you to apply for a stand-alone ③ Commercial Insurance coverage as a must.
To better understand the vacation rental insurance coverages, let's briefly address each of the standard insurance policies first.
1. Homeowners Insurance
Standard homeowners insurance policy should provide coverage for damage to your home and your belongings caused by different perils. It incorporates various sorts of coverages:
Dwelling coverage - protects your property and other infrastructure attached to it, like a garage, swimming pool, or deck. You can also get insurance coverage for other structures on your property that are separate from your home.

Depending on the policy type you opt for (Basic, Broad or Special), homeowners insurance can provide different levels of protection and referring costs, ranging from the very basic coverage against the perils like fire, lightning, internal explosions, to comprehensive coverage against perils like structural collapse, accidental overflow or water from plumbing, damage from melting ice or snow, windstorms, chemical spills, chipping of ink or tile, etc.

If your property or other buildings are damaged by one of these perils, your homeowners' insurance can help you make fixes, or, if necessary, replace it.

Loss of use coverage - If your home is too damaged to live in, extra living costs or loss of use coverage helps pay for the cost of rent, hotel, food and other increases in living expenses.

Personal protection coverage - Most of your belongings are secured as well if they're stolen or damaged.

Coverage for liability exposure - If someone harms oneself on your property, you might be obligated to cover legal costs. Moreover, if you or a family member injures someone else or damages their property, you could also be responsible for the costs. Coverage for liability exposure can help protect you from out-of-pocket financial loss for those damages.

Guest medical protection coverage - may help pay for some medical expenses if a guest, including a babysitter or someone you've hired, has an accident in your home.
Property Insurance Coverage Exclusions
Insurance Coverage Exclusions involves a list of perils that are not covered by basic, broad or special insurance policies. Most common exclusions in special peril are wars, nuclear losses, earthquakes, floods.
In other words, If you're in an earthquake zone, you need to purchase additional earthquake coverage as your typical insurance policy does not cover it.
Replacement Cost and Actual Cash Value
Either you're insuring to replace your building or for actual cash value, in addition to the perils, there are two types of insurance:
Actual cash value - gives you the actual cash value of your building at the time of loss. Let's say it takes one million dollars to replace your property and it's used up half of its expected life then you will get $500,000.
Replacement cost - comes in if it's a total loss. Let's say it costs a million dollars to replace your property. The insurer will then pay you a million dollars to replace it.
Quite understandably, most people would want to insure for replacement costs.
However, the other part of the coin is that you may have had insurance and you may have had a replacement cost estimate on your building five or six years ago, and you may not have looked at it in that period. If you don't keep those values up-to-date, you may run into trouble.
Moreover, if you find it at the time of loss that you don't have enough money to replace your building, you may be in the wrong spot. Thus be very smart with deciding the right approach at the time of claim.
Homeowners Insurance Policy Extension for Vacation Rental Owners
Some insurance carriers will offer a rider or "short term rental extended coverage" that allows for "occasional" rentals and offer limited property and liability coverage. The problem is, these extensions are actually a limited coverage, and most vacation rental properties have guests "regularly" not "occasionally", so virtually any claim could be denied and is subject to carrier interpretation.
To better understand how does your homeowners' insurance policy compare to a comprehensive Vacation Rental Insurance, here is a checklist provided by the largest insurer of short-term vacation rental properties in the United States CBIZ:
2. Landlords' Insurance
Once you rent out your property, you need landlords' insurance (also known as rental property insurance). Although standard homeowners insurance and landlords insurance both share similar coverages, landlord insurance offers greater protection. Landlords policy expands the typical homeowner add-on:
For liability - it includes coverage for legal defence if you're sued. Experts recommend that landlords have at least $1 million in liability insurance.
For loss of income - it keeps you from taking a hit from income lost while your property is being repaired.
Home or condo owners who lease their residence for less than 30 consecutive days are typically considered short-term renters.
3. Commercial Insurance
In general legal terms, rental property insurance policies are written for structures that are four units or less. Anything above that becomes a commercial risk, which requires a commercial policy.
Formally speaking, if you have a commercial property, and you want to be able to replace or repair your business's physical assets in case of fire, theft, vandalism you need commercial property insurance.
Commercial property insurance will differ in three main areas from a standard homeowner's policy:
Building type

Commercial properties are usually of different construction to standard domestic properties (e.g. wooden barn or a steel structure) which means that insurers must cover the property for a different set of risks.

Building use (commercial)

The tenants are businesses themselves - not families - and therefore pose a different set of risks to the property.

Business insurance

For example, a restaurant has a commercial kitchen which may have large fryers or freezers. Risk of fire or damage to the structure is then higher, and a specialist insurance policy can assess these risks and cover accordingly.

Here we need to understand that in the eyes of a homeowner's insurance contract your vacation rental is a business. Thus it should incorporate the specific segments of the commercial insurance policy as well.

For any transaction that results in over $2,000 of compensation during the policy period, which is typically 12 months or annual, most homeowners' policies define it as a business venture. You have entrusted your property to a 3rd party, and that 3rd party is compensating you. Thus it turns any holiday let to the legal business transaction.
The truth is, all of those types of policies have significant coverage gaps that can leave you without any protection in many cases of liability and property loss in the week to week world of vacation rentals.
Therefore, as a vacation property owner, you should always consider as a preferable a comprehensive ④ Vacation Property Rental Insurance Policy, the one that combines the unique components of all three mentioned insurance and occupancy types to accomplish the proper protection and coverage.
4. Vacation Rental Insurance Policy and Coverage
Consider it as a homeowners' policy, a landlord policy, and a commercial policy all wrapped into one!
Short-term rental insurance (STR) commonly refers to a residence that is rented for less than thirty (30) days at a time and is billed at a rental rate based on nights stayed. Eligible Properties For Vacation Rental Insurance Include:
Stand-alone rentals
Condo and secondary or seasonal homes
Property owners who rent out all or just a part of their home
100% short-term rental occupancy
Online STR property listings (eg. Airbnb, Vrbo and HomeAway)
Typically, a vacation rental property insurance policy must cover many conditions that a regular homeowner or a landlord do not need to worry about.
Standard homeowners insurance policy is meant for owner-occupied properties, and commercial policies typically cover buildings that are occupied by long-term tenants. These policies may limit coverage when the dwelling is rented on a short-term or occasional basis, which means you'll need short term vacation rental insurance to ensure you don't face gaps in coverage.
As we already mentioned, the challenge is multiplied by different modes of use or occupancy of the properties, as most holiday rental properties are used for commercial short-term rental purpose, personal use, at times empty, and some have guests or tenants for more than 30 days.
The Proper Vacation Rental Insurance (STR) policy is comprehensive; it should cover you and your property for all those uses and ideally should entirely replace the property owners current homeowner's (HO) or landlord (DP) policy, giving the short-term vacation rental owner comprehensive coverage for their building(s), contents, commercial business liability, and business income. It also includes personal liability when the short-term or vacation rental "doubles" as the owner's primary residence. As you would be "double" insured, there would be no reason to keep your other insurance in place.
The crux of the matter: Vacation rental property owners need to have at least these five essential coverages:
Dwelling coverage: enough coverage to replace your short term rental property if it would sustain total damage (local construction $ p.s.f. multiplied by sq. ft. of property).
Property contents coverages: enough coverage to replace your personal property (that which would fall out of the house if we turned it upside-down).
Loss of Use or Income coverage: enough coverage to compensate your income losses until your vacation property was rebuilt and fully operational again.
Liability coverage: sufficient coverage to protect your property at risk (Real Estate Equity, Investments & Income) from being sold, or liquidated, in a judgment against you if you were sued for monetary damages.
Separate Structures: adequate coverage to rebuild your detached amenities (like swimming pools, activity facilities & equipment, garages etc.
While you can sometimes purchase temporary renter coverage in addition to your homeowner's insurance, this often adds unnecessary expenses as you now must pay for and manage two separate policies. Plus, these supplemental policies or riders are very limited in coverage.
The end goal is to find a vacation rental insurance policy that can address all of these coverages and replace your current primary insurance. In other words, a policy you can buy and then cancel your homeowners or landlord insurance entirely.
5. Airbnb, HomeAway, VRBO...Insurance Policies
Yes - most short-term rental platforms like Airbnb, HomeAway or VRBO have their own insurance offers for vacation rental property owners.
For instance, if you have your vacation rental property listed at Airbnb, you will find out that they offer a special coverage called "host guarantee" which allegedly provide up to $2 million of liability insurance, while HomeAway has a $1 million liability insurance guarantee.
Good for you! Not necessarily, as Airbnb also explicitly state that that's not an insurance policy, so it actually doesn't take the place of regular insurance policies such as a landlord insurance policy or a renters insurance policy.
It is necessary that if you are listing your vacation properties on these online platforms, you have a close look at their insurance policy on things that they do not cover. You have to keep up with their policies of how to claim in case of anything happening. You guess, in most such cases the actual claim has been legally denied.
While those liability insurance policies are protective to some extent, these days we know it's not enough for many vacation rental homeowners.
Specialty Coverage Policies or Excess Insurance on Vacation Property
Let's talk about some realities here:
Although the proper short term rental insurance policy should be of an "all-risk coverage" type, as we have already established in this piece, "the devil is in the details", meaning that even most polished vacation rental insurance policy of such a kind will have a list of common exclusions that may significantly decrease or even entirely deny any of your possible claims when it comes to STR coverages.
While a property & liability insurance coverage is an essential and primary form of protection, there is as yet an opportunity that you could have a liability claim that exceeds your policy limits. Regular STR insurance policies not only limit how much they will pay, but they additionally have exceptions regarding the types of claims that are covered.
Proper short term rental insurance policy should include a list of additional speciality coverage scenarios that would make it comprehensive and bulletproof to any possible peril that can occur to your venture.
In other words, once your regular insurance is used up, then any of the excess insurance policies step to cover you after your primary insurance runs out of its policy limits.
1. Umbrella Insurance Coverage
It is a form of extra liability coverage that should overbridge the gaps in coverage or limits in payments provided by your primary insurance policy. It would cover those worst-case scenarios in the unfortunate event if a claim happened, and the amount of that claim was higher than your landlord's policy.
While the chance of a loss surpassing your liability limits may be remote, the consequences of this happening can be financially devastating, resulting in your personal assets being placed at risk to satisfy the liability claim.
In these cases, the umbrella insurance can provide for amounts above the limits of your current vacation rental insurance policy.
There are some requirements; Insurance company generally demands the specific level of liability coverage on your existing insurance policy before they will approve the umbrella policy. Usually, this requirement is $300,000 per occurrence for your short term rental policy.
But there is an upside. Umbrella coverage is cheap. It's usually around $200 annually for $1 million in protection, and the $2 million is quite accessible as well and what we actually recommend. That is a low price to pay for a peace of mind that comes with ensuring your assets.
2. Vacant or Unoccupied Home Insurance
If homes sit empty, vacant or unoccupied, based on however the insurance company wants to define it, for longer than 60 to 90 days, in many cases homeowners have no coverage, or they have very reduced coverage. If there's a claim, these homeowners could have big problems because almost all home insurance policies have a built-in exclusion that states that if your home is vacant for an extended period, the claim will be denied or severely reduced.
For whatever reason the property is going to be vacant, you need to contact your insurance agent and inquire about a vacant home policy.
Vacant home insurance policies are not inexpensive by any means, but they will provide coverage even while the home is unoccupied if something does occur.
3. Rental Guarantee Insurance
In simple terms, if you've got your property let out, and the occupant fails to pay their rent, this insurance kicks in to pay you the rent that they are not paying you. In other words, for a relatively small annual fee, property owners can protect against the loss of rent.
How Much Does Vacation Rental Property Insurance Cost?
Vacation Rental Insurance prices can vary because no two policies are alike. On average, rates for vacation rental insurance are about two to three times that of a standard landlord's insurance policy as short-term rentals are a much higher insurance risk class than conventional homes. Translated to figures, short term rental insurance policy charges you starting from two thousand to up to seven thousand dollars a year ($2,000/year - $7,000/year) depending on many factors that we are going to discuss here.
An Insurance Premium is the annual or monthly payment to an insurance company, made to keep the policy active. The amount of your premium will directly correlate to the risk you pose to the insurance company.
A few factors that may influence your short term rental insurance premium:
Your property "circumstances"

Your property location, as well as the size, age, build and current condition, are some of the factors to be taken into consideration by your insurer when tailoring your insurance policy.

Let's say you move to a house in the centre of the earthquake area. Your insurance premiums will certainly be higher than if you live somewhere as safe as Fort Knox :)

Special circumstances


Vacation rental insurance is designed to provide coverage for a wide variety of losses, but like most insurance policies, it also comes with specific exclusions.

If your vacation home includes a high-risk recreational amenities, such as a zipline or trampoline, you may be required to remove or modify the amenity as a condition of your insurance coverage.

Properties in a wildfire, tornado hurricane-prone areas will almost always command higher insurance premiums.

Your types of coverage


Specific coverages, such as dwelling, personal property and liability, are standard parts of a property rental insurance policy. Depending on your particular situation, you may consider adding some optional coverages, also known as Excess Insurance as well.

For instance, if your property has a swimming pool, fitness facilities, or some other outdoor appliances, you will probably consider purchasing extra amenities backup coverage. Consequently, you'll likely pay a bit more for that added protection.

Your insurance score (or CLUE record)


The insurance score report represents a measure of how likely you are to file a claim based on your credit score and claims history.

Your property security risk score


Whether your property is equipped with safety precautions like fire and security alarms

Insurance policy limits


The limits you select on your insurance coverages may well play a role in the cost of your homeowners' insurance.

Every coverage in your insurance policy has its own limit. A limit presents the amount of coverage you buy and the maximum amount your policy will pay for an endorsed claim.

Insurance policy deductible


A deductible is an amount you usually need to pay in advance toward an endorsed claim before your insurance policy coverage goes into effect. Selecting a lower deductible relates to a lower initial charged toward a covered claim. However, the total cost of your insurance premium may be higher. At the same time, if you apply with a higher deductible, your direct initial out-of-pocket costs will typically be higher – but your premium may be less.
Some additional questions that you may be asked when applying for the vacation rental insurance by the insurer to determine whether coverage can be offered, and how much you'll need to pay in policy premiums are:
Is the property your permanent residence?
Do you rent individual rooms?
Do you use a property management company?
Do you advertise your vacation rental property online?
Is there a dock or pier on the premises?
Do you own a swimming pool at this location?
Do you host special events on site, such as weddings?
While the long term rental is a little bit more standard, it should typically cost you about eight hundred to five hundred dollars a year ($500/year - $800/year). No real big thing, right? The reason is simple; the people inside there want to maintain the house and keep it properly because they're living there.
If it's a vacation rental, it will cost you more, and it varies widely by the property features and what's inside it: According to The New York Times the cost of insuring a $1,000,000 property containing items valued at $100,000 is up to a $3,500 in annual charges. If your holiday home is a bit smaller or just a bit more rustic, the cost will likely be a lot less.
If we need to be more precise, let's say that market data shows that average short term rental insurance policy charges you starting from two thousand to up to seven thousand dollars a year ($2,000/year - $7,00/year) depending on many factors that may include the specific excess coverages, property features and location, property (owner) insurance history etc.
For instance, in the case of property location as a determining factor, If you're looking for rental insurance in travel-heavy destinations like Florida or California, expect to pay upwards of $7,000 to $9,000 per year.
Needless to say, the total amount of vacation rental insurance charges will differ more or less between different renters quotation policies. You will always wish to compare the prices even when you sift through several agencies and their comprehensive STR insurance offers.
Here are several example properties and the estimated monthly premiums from one of the more affordable insurance online providers.
Source:
https://www.comethome.com/
It is essential to notice that there are two primary calculation methodology that can be applied when assembling the STR insurance policy. It can be calculated by the value of the property you want to insure, or the amount you wish to cover. It is typically $1,000 per million dollars of coverage.
However, vacation rentals produce a lot more money than in traditional long term rentals, so that cost (especially if on the lower end of the scale) is marginal compared to what you're actually getting out of it.
What is Deductible and How it Reflects on Your Insurance Cost?
All coverage types described above are subject to the deductibles and limits stated in your specific landlord policy. A deductible is an amount you pay out of pocket when your insurance pays a claim. A limit is a maximum amount your policy will pay after a covered loss. Each coverage typically has its own, separate deductible and limit. You may be able to set your own deductible and limit amounts for these coverages.
Here's how deductibles work:
Say the deductible on your vacation rental comprehensive coverage is $500. A short circuit could accidentally damage building appliances, and the damage costs are $2,000 to fix it. You would need to pay $500 for the repairs, and your insurance would pay the other $1,500.
Whoever was in charge of the damage, you should know that a deductible isn't based on fault. It's based on what you agree to pay when you purchase your insurance policy.
If there is a higher risk of your property or inhouse appliances been caught on fire, you may consider a lower deductible on your comprehensive short term rental coverage, even if it means slightly more in premium charges.
Making a clear sense of how deductibles work can help you tailor your insurance coverage to suit your needs.
Save On Your Insurance!
Get the 6 Quick Industry Expert's Tips on how to lower your vacation rental insurance premium today!
Choosing the Best Insurance Company for Rental Property
Don't even try to deny it. We are talking about cheap rental insurance with a reliable company, right? But more significant factor you want to make sure is if the insurance company is going to be there for you in your time of need. So let's get straight to some productive advice:
Choose Local Insurance Company
In contrast with one of these big insurance companies you see on TV when you come to a local agent, they can shop 30, 40, or 50 different insurance company policies, basically doing the research and homework for you.
Local insurance Company can get a variety of rates, compare them, and offer you the very best. They are saving your time and energy and the frustration of calling a million different numbers, thus taking a lot off your plate.
You may start your search online. The idea is to visit the sites of the large nationwide insurance companies (also known as principals) that offer an option of searching for their state subsidiary insurance outposts or representatives.
A good example is Allstate Insurance that is one of the 5th largest insurance providers in the United States according to NAIC data, sourced from S&P Global Market Intelligence, Insurance Information Institute.
When deciding which local insurance provider to pick, the three main things to consider are:
Experience
Reputation
Reliability
Top 5 Questions to Ask When Selecting the Best Rental Insurer
How long the Company exists and operates in your area?
Does it have a physical location that you can visit? Do they have an office or they work from home?
How many qualified agents the local insurer employes?
What is their business records and how many positive referrals you may find online or within your circle?
What is the quality of the insurers' website and do they host a Call Center? There is a segment of people that is OK doing business over the Internet or the phone. There is also a segment of people that prefer doing business face to face.
Few more factors may give you a second thought about a particular insurance company, however, you can sort it out only once you already get in touch with the agency and have some fresh insights or you get that information in advance from your research:
How responsive is your insurance company going to be?

You need to have a rapid response because when the bad stuff hits, then you want them to be able to respond to you and respond to you quickly.

How efficient is their technology on their website?

Are you able to access information from it? Are you able to live chat with somebody?

Are they friendly people to deal with?

When you call up a service centre or when you call the agent representative, are they kind to you? Are they helpful, are they willing to go that extra step, for the money, time and trust you invested in them?
But hey, haven't we missed something? All the above mentioned worth nothing if one essential criteria haven't been met:
The insurance company must have a comprehensive vacation rental insurance policy in its portfolio.

In fact, that is the first question you have to ask when getting in touch with the agent. Does the local agency offer a comprehensive short term rental policy that fits well with your business, meaning that it may incorporate all coverages your particular vacation rental property protection requires? If the answer is yes, most probably we found the insurance provider that satisfies all other standards mentioned above as well.
Only once you positively asserted these specifications, you are ready to move to the next phase:
Comparing prices between different short-listed local insurance providers.

We already learned that the lowest prices and cheapest insurance policy almost certainly comes with many hidden catches. What we are looking for is a competitive premium with an insurance policy that best suite our vacation rental property protection and liability requirements.
Once you decide which local insurance company to proceed with, the next step is to visit your state's department of insurance website and check out if the Company is licensed in your state. You can also find out if there have been any complaints against them: naic.org/state_web_map.htm.
Besides, you may track the financial rating of an insurance company by going to the Standard & Poor's website: standardandpoors.com.
Applying for Rental Property Insurance
In order to apply for property insurance, you'll need to gather some key information about your vacation rental venture. Some major information the insurer will need include:
Building basics

Location
Construction type (brick or wood frame)
Number of floors and windows
Fire alarms, sprinkler systems, fire extinguishers
Age of electrical and heating systems, and age of the roof
Fences, landscaping, signs, or other outdoor equipment
Fixtures or improvements to the building

Office equipment including tools, computers or furniture, including leased equipment
Equipment such as appliances or manufacturing equipment
Inventory
You'll also want to gather key documents such as a lease for those who rent their homes, and a copy of the mortgage for property owners. The insurance company will also ask for personal information such as a social security number or Federal Tax ID. If you already have insurance, you'll also want to provide a copy of the declaration page of your current policy.
The insurer will also ask you whether you've had insurance losses in the past, as well as some additional information such as neighbours that you share the building with. If you have neighbours that have high-risk activities, it may affect your insurance risk.
Insurance Application and Acceptance Procedure
Offer and Acceptance
When applying for insurance, the first thing you do is get the proposal form of a particular insurance company. After filling in the requested details, you send the form to the company (sometimes with a premium check). This is your offer. If the insurance company agrees to insure you, this is called acceptance. In some cases, your insurer may agree to accept your offer after making some changes to your proposed terms.
Consideration
This is the premium or the future premiums that you have to pay to your insurance company. For insurers, consideration also refers to the money paid out to you should you file an insurance claim. This means that each party to the contract must provide some value to the relationship.
Legal Capacity
You need to be legally competent to enter into an agreement with your insurer. If you are a minor or are mentally ill, for example, then you may not be qualified to make contracts. Similarly, insurers are considered to be competent if they are licensed under the prevailing regulations that govern them.
The Insurance Contract
The insurance contract is considered to be a contractual agreement between the two parties in which the insurer or the Indemnitor agrees to compensate the other (the insured or the indemnitee) for any damages or losses in return for premiums paid by the insured to the insurer.
The insurance contract should contain indemnity clause. An Indemnity is a comprehensive form of insurance compensation for damages or loss. An indemnity clause is standard in most insurance agreements. It defines exactly what is covered, and to what extent, and depends on the specific agreement as well as a period of indemnity, or a specific length of time for which the payment is valid.
How do Vacation Home Insurance Claims Work?
It sounds simple, and frankly, it is what you paid for every month: Your property gets damaged, so you call your insurance company, you file a claim, they cut you a check. It's that easy, right? If only…
... and on this ground, before diving into complex definitions and procedures of the insurance claiming process, you should take this advice seriously: Look for your local Insurance Claim Support Services. They can spare you lots of time, money and frustration while negotiating your claim with the insurance company. As an example of what such supporting service may assist you with, you may look at the Alliance Group Insurance Claim Support Services website.
By definition, an insurance claim is any type of loss yo your vacation rental property inflicted by fire, natural disasters or other perils specified in the insurance agreement, that causes you to open a claim with your insurance company. In these cases, the insurance company will be obligated to restore the property to its original state either through repairs by authorized contractors or reimbursement to the vacation property owner for expenditures incurred for such repairs.
Home Insurance Claim Process - Step by Step
Let's say you've experienced a storm in your area that did some damage to your vacation property. First, you need to contact your insurer to report the incident.
The insurance company sends one of its representatives to make a full site evaluation to determine what damages have been sustained.
Based on that initial evaluation, the claim is officially filed with the insurance company.
Once the claim has been submitted, you will be contacted by your insurance company to agree on a date and time when they will be at your property to identify the damage.
It is crucial that you, or your aforementioned professional insurance claim assistant, are at the property at the same time to make sure all damages have been appropriately accounted for during the adjuster's inspection.

Photos are the best evidence when it comes to an insurance claim, so remember to document everything!

Once your adjusters inspect the property, they will make a report that will include their estimation of what has been damaged. This report, or Loss Sheet, will either be provided to you on-site or you will receive it by email in approximately a week to 10 business days.
At this time, you will also receive your first check for the claim called the Actual Cash Value or ACV check.

Usually, this is not the only payment you will receive from your insurance company, as they split up the total amount into sections until all of the work is completed.

In case your insurer rejects or doesn't pay for the estimated damage to your property, you may request a so-called "reinspection". It involves engagement of a new adjuster that inspects the same damaged property, checking for items the initial adjuster missed. Again, the advice is to consult with your Insurance Claim Support Service (ICSS) provider that can help you find the appropriate adjuster in this stage.
If you still don't agree with your adjuster after the reinspection, you can ask for an appraisal. This is when your ICSS representative, an insurance company representative, and a third-party umpire (with the consent of both parties) makes the final decision.
If even after that, the agreement has not been reached, the next step would be decisive legal action.
Besides, if there are some items, like windows or a fence, that were not covered in the original adjuster's report, you can ask for it to be added to the claim as a so-called; 'Supplement'.

A supplement consists of all photos, measurements, and an estimate outlining the additions. It should be sent to your insurance company. The negotiation process may take an additional 2-4 weeks.
If you wish to be fully in charge of your property reparation process, you should consider consulting with your Insurance Claim Support Service to assist you in finding the best renovation construction company specialized for such scenarios. If you are lucky, your ICCS will usually have this already incorporated in their own business portfolio so you may continue working through these critical stages with them.
You must call and give permission to your insurance company to work with your ICCS representatives at the start of the claim process, so that their construction team may start working on the property ASAP.
With your Loss Sheet, and the ACV check received, ICSS reviews the information with you – clarifying any details and answering any questions before scheduling a renovation date.
While repairing your home, they preferably begin work on the property as soon as the insurance claim is endorsed.
If your insurance company has accepted to cover additional work, (for example siding, windows, or paint), they should schedule this work after the original work has been completed.
Once the supplementing negotiations have finished, as well as all agreed work, you should receive a 'Depreciation' check for your claim, issued by your insurance company. At this time, they may also grant you a third check that covers all supplement items.
The total amount on these checks will equal your total Replacement Cost Value on the claim, decreased for the deductible, as the homeowner should be responsible for that part.
Once the claim has been fully charged, you should also receive your warranty from your Insurance Claim Support Service.
Home insurance claim form
You need to see what the claim form should look like so that way you can catch any potential mistakes or if there's a problem with a claim you can look at it quickly and see where maybe a mistake was made that can be corrected.
So let's see how one property insurance claim form should look like when you submit it to the insurance company. For this particular example, we have chosen the Chubb Insurance Official Home Insurance Claim Form as it is one of the world's largest publicly traded property and casualty insurance companies:
You can see and download a full version of this Home Insurance Claim Form here:
https://www.chubb.com/sg-en/_assets/documents/home-insurance-claim-form.pdf
In most cases, you won't need to literally type into this form every time you want to submit a claim as most Insurance companies offer the electronic forms on their websites that make the process much easier as you probably already have an electronic insurance record that we mentioned before or CLUE Insurance Report. Once information is in there, it populates the form for you.
Primary Reasons Your Homeowners Claim Could Be Denied
Deductible - If the amount of damage is LESS than your deductible than your insurance policy would not have coverage for that claim.
Covered Perils - The company adjuster must be able to determine there was a sudden loss inflicted by a Peril covered by your insurance policy. If your policy is not HO3, find a policy that is. Ask for SPECIAL coverage for your home and your personal property.
Exclusions - Certain things are limited or excluded explicitly in homeowners' policies. The most common exclusions are earthquakes and floods. Usual exclusion in coastal states is hail and hurricane (windstorm). and in areas where wildfires are frequent, they are often excluded as well. The excluded Perils can be covered by the policy extensions for an additional cost.

Consider adding this extra perils (like Water Back-Up or earthquake coverage) that may apply to your particular property to your insurance policy.>
Maintenance VS Occurrence - Property insurance policies don't cover basic maintenance to your property. If the roof is old and leaky, it needs to be replaced. Your insurance policy won't cover that. Insurance policies cover OCCURRENCES, a single unfortunate event that damages your home, so keep up on your home's maintenance.
Vacation Rental Insurance Tips & Recommendations
Do Not Buy Your Insurance Policy Online!
When you go online to one of these insurance comparison websites, they search the insurance packages & quotes based on your demographics. For instance, they may already know based on your user profile whether you may live in a wealthier zip code, or you may have searched for things that prove that you're a wealthier person.
Also, you should know that all those sites share data and so what results you're getting are not the rock-bottom prices. They're the rock-bottom prices for you. Unless you are ready to perfect your skills in advance IT online security science, there's no practical way to avoid that.
If you want to know that you're getting the best price you need to do your homework, search for the insurance companies that already have the right vacation rental insurance policies in place. Then you need to pick up the phone and start calling insurance agents around.
Before applying for new property rental insurance, make sure to get familiar and check your CLUE Insurance Report.
CLUE (Comprehensive Loss Underwriting Exchange) is kind of like your insurance credit report that contains up to seven years of personal-property claims history. It's a report on everything you've ever reported on your insurer. The Fair Credit Reporting Act makes you eligible to require a free copy of your CLUE report. (https://personalreports.lexisnexis.com/fact_act_claims_bundle/landing.jsp) You can order it, and it's worth looking over if there are any inaccuracies you are being charged for that, so when you're getting insurance on anything go ahead and look that up.
The company may decide if it'll offer you coverage and how much you'll pay based on a history of claims at a specific property, or your own claims history.
A higher deductible on property owners insurance is almost always a good idea.
With property insurance when you choose a deductible for your insurance policy, you have a choice:
A higher deductible means lower insurance premiums every year
A lower deductible means higher premiums each year
A loss-averse person will tend to choose the lower deductible and higher premiums so they won't have to worry about that extra loss they might be facing.
A study a few years ago looked at the patterns that resulted in the study found that 83% of home insurance customers choose home insurance deductibles below $1,000. The typical homeowner applies for a $500 deductible.
If you were to choose a $1000 deductible instead of a $500 deductible, you actually could end up saving $100 a year of additional insurance premiums each year. About 5% of homeowners make a claim above the deductible amount each year so if you think this through in a year having a $500 deductible instead of a $1,000 deductible gains about $25.00 a year on average that is you have a 5% chance of paying $500 less and 5% of $500 is $25.00 so on average you're paying an extra hundred dollars a year for the lower deductible and on average you're getting back about $25.00 a year.
Be honest and upfront with your insurance agent about the seasonal or second home.
You could hurt yourself in the long run by designating your home as a primary when it really should be specified as a secondary.
When peril struck, the insurance agents are going to come out. They're going to ask questions on whether or not and how many months out of the year do you live in this home? And if it's not nine months or more, it is not a primary residence. However, if it was written as the primary one, that claim could very well be denied.
Yes, there is a small extra charge as a secondary home, but that is just to cover the months that you're not there and the claims that seem to be bigger than usual. The reason behind that is; when your living in a house day in and day out and something happens, you see it. But when you're not living in a home day in and day out you just don't see it. So what happens is claims seem to get way out of control and move from a $5,000 claim to a $50,000 claim.
Turn your water and make sure the fire extinguisher is working
This is extremely important as every carrier that we have in this market mandates that if you are going to be outside of your property greater than 30 days, you must turn the water off. Also, show the tenant where the main water valve is, AND how to shut it off.
For the wellbeing of your visitors and your property, it's also essential, at a minimum, to install a functional smoke and carbon monoxide detectors and to provide a fire extinguisher and emergency phone numbers. Also, make sure the fire extinguisher is working, and the tenant knows where it is.
Be One Step Ahead - Create a House Guide with Rules
Beyond insurance policies, a simple, well-thought-out plan for emergencies and minor disruptions is a vital step before you welcome any guests.
Take time to think about the various scenarios that could unexpectedly impact a guest's stay, and/or his or her safety - from falling sick, to travel delays (which
will inevitably happen), to inclement weather or power outages. Plan a step-by-step response for each situation, and include it in your house guide.
Though many services allow you to post house rules in your listing, it's a good idea to provide them in your printed house guide, too. Have it prominently displayed in a common area in your home, such as on the refrigerator or kitchen counter.
Get your guests involved and ready for any potential peril.
At a minimum, you should provide contact information and addresses of the local police, fire department, hospital, and the nearest doctor's office. In your House guide, give clear instructions about who to contact in case there are any issues with the property; Ideally, you or your property manager should be the first point of contact, but in some cases (e.g., a theft or severe injury), guests need to know how to call local authorities.
Things you should never say to your property insurance company when making a claim
In other words, you should think about how your phrase things People from the website insure.com put together this list of common mistakes people make when addressing the insurance companies choosing the wrong wording that can cause their claim to be delayed for weeks, mainly if you make your insurer suspicious of fraud.
Don't say "I think" to your adjuster, instead use the term "I know". Guessing is just a bad idea in terms of insurance evaluations.
Don't say "My basement is flooded", use "My basement is full of water" instead. There is a precise definition of flood in the insurance world. It may be water from a nearby body of water like a lake or river, and be sure not to hint at any mean that this may be the reason for the water in your property. Instead, suggest that the water leak origin is some equipment or plumbing damage.
Don't say "My home is damaged, what is my deductible", as you usually open yourself to the adjuster in advance about the nature of your damage and give them a chance to calculate scenario where you are eligible to repair it within the scope of your current deductible rather than claiming the compensation from the insurer. Instead, you go straight on "How much is my deductible".
Don't say "Just send me a check" but rather "You need to fix it immediately". Don't emphasize that you need money as it can make your insurer suspicious that you are going to use the money for something different that is not a legit claim.
How to Appeal an Insurance Claim Denial
You want to start by calling the customer service branch of your insurance company and ask them about their appeal process. Many already have online centres where you can request those forms or even fill out online.
Typically the appeal process is going to ask you to supply additional information than what the insurance company was able to access which caused them to deny your claim as well as writing a letter or memo that states why you feel your insurance claim should not have been dismissed.
Before you fill and send back the information to the insurance company, make a copy for yourself and keep it at home. If you have talked to someone in customer service write down their name, the date and the time that you spoke to them as well.
Once you've got that data and you've completed the forms go ahead and mail it.
Then follow up, and again, follow up... don't let those appeal forms go into the black hole of the insurance company. Call back the customer service person that you spoke with asked how long the appeal process is supposed to take.
Vacation Rental Insurance Frequently Asked Questions
1. What is short term rental insurance?
+
Short Term Rental insurance is a simple way to give you peace of mind that your possessions and property will be preserved in the event of loss or damage.
Short Term Rental Insurance is for homeowners or landlords renting a house or apartment to a third party for a time period that is not defined by a lease or month-to-month agreement. These occupancies include Airbnb rentals, vacation rentals, and house-swap or exchange. This type of insurance policy should provide coverage for items such as building, landlord's contents, rental income, landlord's liability, and more!
2. What kind of insurance do I need for a vacation rental?
+
If you only rent out the property from time to time, you might be able to get a rider or endorsement on your primary homeowners' insurance policy. If you rent out more frequently, you should consider a special type of stand-alone commercial or business liability policy extended for the particular vacation rental coverages.
A typical list of property insurance policy coverages may include:
Liability: May help covering for medical bills if someone is injured on your property or you are responsible for their injuries at some other location.
Contents and structure: Covers the building and its contents in case of damage, theft, fire, etc. It might also include other home facilities such as a swimming pool, kitchen Implements or bicycle.
Lost income: If your property suffers damage and can't be rented for some period of time, this portion of the policy compensates you for that lost income.
Just like your homeowner's policy, you should consider getting additional coverage for flood or earthquake risk, if needed.
3. Does homeowners insurance cover short term rentals?
+
Homeowner's insurance is intended to cover you and your close family and any short-term visitors to your property.
You will need dedicated short-term insurance for your rental property, and not carrying it could be illegal in some states. Homeowner's insurance agreement specifies that it does not cover short term rentals, which is why you need a separate policy for coverage or a vacation rental insurance.
Most insurance companies define occasional hosting as having temporary guests in the home for fewer than 90 days per year. Any more than that and the hosting can be classified as a commercial activity, which is not included in most renter's policies.
4. What is renters insurance?
+
Renters insurance is designed to protect a renter in the circumstances related to short-term rentals. This policy will cover its holders from lawsuits filed against them by a short-term guest. It might also cover damage to the rental unit or a renter's personal property caused by a temporary lessee.
5. Does my homeowner's insurance cover renters?
+
There are no homeowners' insurance policies explicitly intended to ensure short-term guests visiting someone's home or rental property. Renters should obtain a separate insurance policy known as "renters coverage".
It will cover a guest's personal property they might have with them, up to a limit of an insurance policy.
The only other insurance policy a short-term guest might consider acquiring for their visit might be travel insurance; however, most travel insurance policies will not cover a guest's personal property or provide them with liability coverage. On the other hand, most of the travel insurance policies cover trip cancellations and will reimburse a policyholder for accommodation expenses, such as a deposit or bill for a short-term lease.
6. What is travel insurance for vacation renters?
+
To put it simply travel insurance is insurance that should cover expenses in the event of unplanned incidents that occur when you're travelling.
Standard travel insurance will typically cover things like trip cancellations, interruptions, delays, baggage, rental cars, emergency medical and dental expenses and evacuation in the event of an emergency. It does not typically cover standard medical needs. For these scenarios, you will wish to consider dedicated medical travel insurance.
7. What is "loss of rent insurance" coverage?
+
This insurance is designed to cover the financial loss you may experience during a period in which you were not able to rent out your property, if, for example, the property became uninhabitable.
Some policies may give you up to 25% of the contents and structures sum insured for loss of rent after an endorsement which you then calculate and use accordingly. Others may allow you to select the coverage amount and the period of time that you need protection for. For example, $1000 of monthly rent for 12 months.
8. What is an insurance limit?
+
A limit is the highest amount your insurer will pay for a claim that your insurance policy covers. Think of it this way: It's accidentally put your short term rental property on fire, if you file a covered claim, your insurance policy will pay up to cover the damage to a certain amount. You're responsible for any expenses that exceed the limit.
9. Do I need extra insurance for Airbnb, VRBO or HomeAway?
+
Lots of short term rental property owners who have used this online property listing platforms are familiar to the fact that they have their own in-house insurance programs which are separate from what you would want to really rely on, as a lot of insurance companies do require you to disclose that and it may require the creation of a totally separate policy, which is known as a comprehensive or standard vacation rental insurance policy.
In some cases, your existing homeowners' insurance policy may also be valid in those cases where your insurance policy provider offers so-called rides or extensions to the standard coverages to the vacation rental properties.
You should check with your insurer what options are available and what is the best way to secure your comprehensive short term rental insurance alongside the Airbnb, VRBO or some other online platforms in-house insurance protection.
10. How to Protect Yourself From Rental Liabilities?
+
Due to the core nature of vacation rental business that involves dealing with people (and sometimes pets as well) daily, of different origin, temperament or even intentions, this obviously should be one of the main priorities when making your peace of mind on your protection.
As a property owner, even if you may not be directly responsible for various accidents resulting from your rental property, you could still be held liable for them.
In order to protect yourself from this type of liability, make sure you have adequate liability coverage on your vacation rental property policy. The amount of coverage that you will need range widely depending on the particular property features and other factors, but at a minimum, you should typically consider $300,000 with limits of $1 million or higher, appropriate for some situations.
You should also consider purchasing some Excess Insurance liability coverage, that we have already discussed in this post. However, in short, it involves some additional coverage policies that are not included in your regular vacation rental insurance policy. Amounts and costs are based of course on your specific circumstances.
Bonus Advice: Go Beyond Your Insurance Policy, Get LLC.
While a comprehensive insurance policy coverage is an essential and necessary form of protection, you are still at risk of a liability claim that exceeds your policy limits. To protect your personal assets from some outstanding liability claims, you may consider establishing a Limited Liability Corporation for your vacation rental property, also called: LLC.
An LLC will essentially produce a legal barrier between your rental property and your other assets so that in the event of a more significant loss, only the vacation rental property will be in danger and your other resources will be ensured.
There are, obviously, some legal and accounting costs for establishing and maintaining the LLC, which are typically tax-deductible. In spite of these costs, if you have considerable assets other than the rental property, the LLC ought to be considered and may be the best way to protect your assets from more significant liability claims.